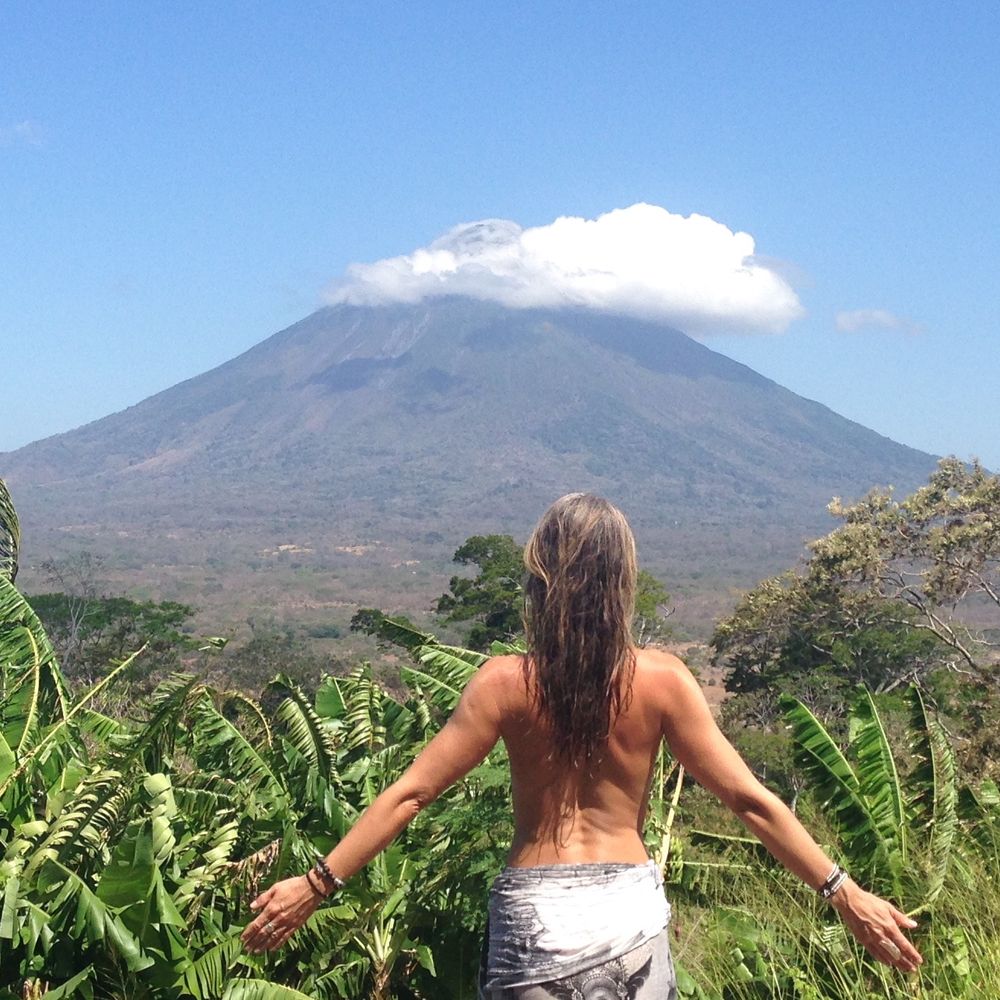 "Coming Home" Retreat
Ometepe island, Nicaragua
November 23-30, 2019

Come nourish and nurture yourself immersed in the healing energy of nature. Find your "true north", the place where your soul and spirit sing as one. Recognize that you are always home.
Come home to Ometepe. "Ome" is the Aztec word for "two" and "tepeti" meaning "mountains". The magical island of Ometepe is home to two magnificent volcanos. Tropical rainforest, fertile soil, wetlands and having a UNESCO-designated Biosphere reserve are part of what makes this island so unique. Relics of pre-colonization are found in the many petroglyphs and carvings around the island. 
On this intimate retreat, you'll have the opportunity to connect with like-minded women, supporting and  learning from each other, growing and celebrating together. You'll find your "true north" and sense of home, within yourself as we journey together using Kundalini Yoga, meditation, dance, sacred ceremony and ritual. In this sacred space, we come together in community as strong, sentient women. 
Exploring the island on the outward journey. Exploring ourselves on the inward journey. Come bask in the energy of the island: peace, beauty and serenity. 
Our hotel is located on the west coast of Ometepe in Merida, perfect for experiencing the breathtaking sunsets. We'll practice our yoga and meditate in the palapa overlooking the lake each morning. Taking in the sounds of tropical birds and breathing in pure clean air, we'll share time for a week and leave refreshed, restored and rejuvenated. 
What's included: 
REST 
*7 nights accomodations at the beautiful family-run "Congos Hotel and Resort" 
*3 delicious and nutritious meals per day (vegetarian, vegan, dairy and gluten-free options) using local fresh ingredients, supporting local farmers and fishermen (with the exception of ONE dinner out in town where you can choose where to dine). 
*Farm to Table experience where we explore a local farm and are served a meal with fresh food from the gardens
RESTORE 
*Kundalini Yoga classes/workshops 
*meditations 
*women's Ceremony 
*cacao Ceremony 
*traditional sweat lodge ceremony or "Temazcal" 
REJUVENATE 
*dance workshop 
*breathwork Session 
*fire ceremony on the beach 
*sauna use at the hotel (specified times will be given) 
REVITALIZE 
*private concert featuring local musicians 
*kayaking excursion 
*guided hike to Volcano Maderas and admission to nature reserves 
*waterfall excursion 
(all transportation to and from excursions included) 
What's not included: 
*airfare (option of flying to Managua, Nicaragua or Liberia, Costa Rica) 
*transportation to and from airports to Ometepe (but can be arranged for you) 
*snacks 
*gifts and incidentals 
*ONE meal out in town where most meals are around $10-$20 Canadian 
*massage and body work 
*tips and gratuities 
Investment: 
(prices are in CANADIAN DOLLARS) 
$1500 shared, double or triple room (Early Bird rate if booked by August 1) 
$1650 (if after August 1) 
$1800 single private room (Early Bird rate if booked by August 1) 
$1950 (if after August 1) 

*for all you solo travellers who would like to share a room, Sarah will arrange for you to share with fellow fabulous women*
PLEASE NOTE THAT ALL REGISTRATIONS MUST BE MADE BEFORE NOVEMBER 1, 2019. 
**PAYMENT SCHEDULE AND CANCELLATION POLICY** 
Payment Schedule: 
A non-refundable deposit of $500.00 is due at time of registration. The deposit is non-refundable AND non transferable. This can be paid in the link below, or preferably by e-transfer to sarah@sarahcalvert.ca
You are welcome to pay in full upon registration. 
To Secure the Early Bird rate: Payment due in full by August 1st, 2019 
Regular registration rate: Goes into effect for any registrations on or after August 1st, 2019 
Payment in full is due no later than November 1, 2019 via e-transfer to sarah@sarahcalvert.ca
Cancellation Policy: 
•The cancellation policy is strict and firm, so it is recommended that you purchase a cancellation/travel insurance policy to protect your investment: www.travelinsurance.ca is a company that has a multitude of policies to choose from, including a "cancel for any reason" rider option. 
•The $500.00 per person deposit is non refundable and non transferable. 
•Cancellations on or before September 30th, 2019: You will forfeit your deposit of $500.00 plus a cancellation fee of $100.00. The remainder of your payment will be refunded to you. 
•Cancellations after September 30th, 2019: You will forfeit ALL money rendered. 
•Please do not make any travel arrangements before receiving confirmation of registration.
Common Questions and Answers
Q: Is Nicaragua dangerous?
A: No. At this point in time, the political and social situation is quite stable and safe. The only repercussion from last year's crisis is that there is not as much tourism, and things are now quite cheap. This is an advantage for tourists, and it's Sarah's goal to help revitalize Nicaragua's tourism. The people of Nicaragua are gentle and generous people.
Q: Can I come a couple of days before and stay a couple of days after the trip?

A: Yes...Sarah is quite well-versed with places to go and where to stay should you wish to extend your trip on either side.
Q: Do I need any sort of vaccine or immunization shots? Do I need a visa to enter and leave the country?

A: No. Coming from Canada, you don't need any sort of shots. If you are coming from Panama, they sometimes require Yellow Fever shots.
You don't need a visa to enter or leave Nicaragua.
For any inquiries, or to apply for this retreat, please fill out the following form (an application will be e-mailed to you). Once you've been approved to join, you may then complete your registration and pay in the "store" below. Gracias and Sat Nam.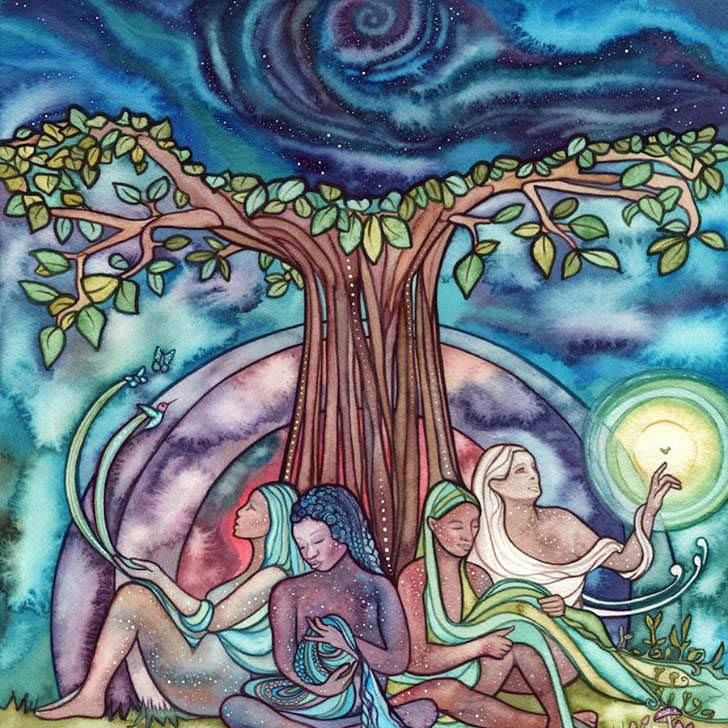 "Coming into Joy" Retreat
Salt Spring Island, BC Canda
July 3-8, 2020

Come explore the beauty of Salt Spring Island in British Columbia. Lush forest. Rocky beach. Breathtaking hikes. Dolphins and whales.
This women's retreat is meant to nourish and nurture all parts of You: mental, emotional and physical. Using Kundalini Yoga, meditation, dance, music and mantra, you'll explore the essence of who you truly are: Joy.
Held at the beautiful Enso Learning Centre, situated on the west side of the island right on the ocean, we come together as women to celebrate.
More details soon. Save the date!